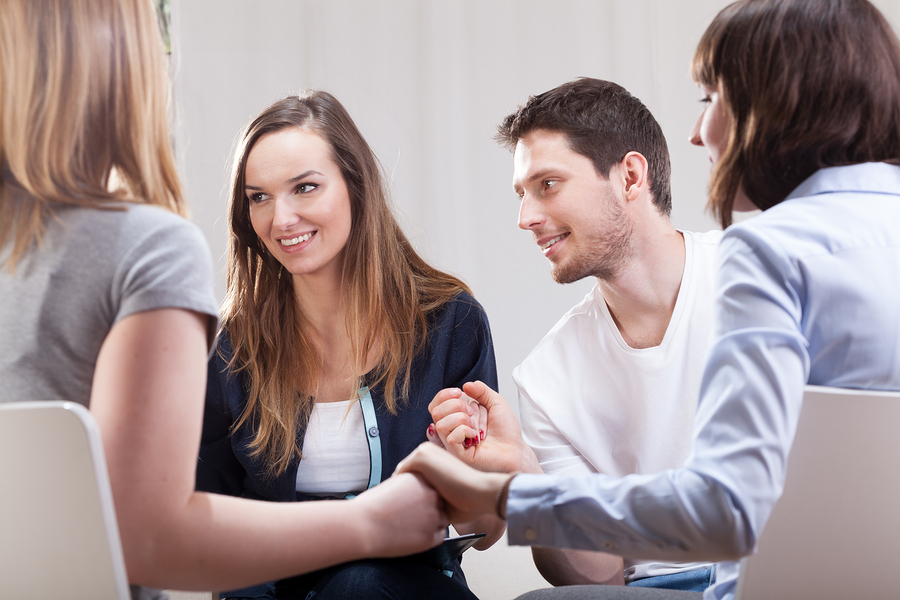 Reinvestment
Reinvestment is one way to help achieve a comprehensive treatment system that supports recovery for persons with mental health issues, including drug and/or alcohol treatment needs, as well as their families. Reinvestment funds become available if there are unspent medical and/or administrative funds at the end of a Contract Year. The Counties are permitted to retain these funds for reinvestment, as designated by CABHC's Board of Directors. The total amount of reinvestment funds that can be used is capped at 3% of the total medical claims revenue received during that year.
Reinvestment funds help fill identified gaps in the service system, test new treatment approaches, and develop cost-effective alternatives to traditional services. The planning process for use of these funds includes CABHC, PerformCare, county Human Services staff, individuals currently receiving services and their families. Through this collaborative process, CABHC seeks creative ways to enhance the program. This is accomplished by the establishment of new in-plan services focusing on evidenced based treatment models; the development of innovative services that can be tested to determine their impact on quality and outcomes for possible future inclusion in the program as supplemental services; and the provision of non-medical services that assist in supporting members' wellness in the community.
Please see the list of current Reinvestment projects below. For more information on any of them, contact our Director of Program Management. You can also see a list of previously completed Reinvestment projects here.
Reinvestment Projects
Recovery House Scholarship Program
There are a number of individuals who, after completing non-hospital rehabilitation or halfway house programs, require transitional housing to support their recovery. CABHC's Recovery House Scholarship Program provides scholarships to individuals who require financial assistance to enter a Recovery House as part of their journey. Since 2007, CABHC has been providing scholarships to those who qualify for the program. For more information, see Recovery House Scholarship Program
Respite Care
Respite care is designed to offer short-term respite to the caregivers of children, adolescents, and adults with severe behavioral health concerns. Services are short term and can occur either in the caregiver's home or in an out of home placement. Based on need and available resources, respites can be hourly or overnight. Youth Advocate Programs, Inc. (YAP) is the Respite Management Agency for this program. To learn more about Respite Services, please contact YAP directly at 717-232-3150 or visit them at www.yapinc.org.
Specialized Transitional Support for Adolescents
This program supports adolescents (ages 14-22) in planning their transition from child to adult services. The transitional program focuses on four basic target domains to assist these adolescents in becoming successful adults, including Education, Employment, Independent Living, and Community Involvement. There are currently four providers for transitional services: The Jeremy Project in Dauphin County, NHS Stevens in Cumberland and Perry Counties, PCS Warrior in Lebanon County, and CSG in Lancaster County.
Drug and Alcohol Recovery Specialist Services
The Drug and Alcohol Recovery Specialist Services Program (RSP) works with individuals in need of one-on-one coaching to overcome obstacles keeping them from succeeding in recovery. Recovery Specialists meet with individuals regularly, develop a plan to address areas of need, act as role models, monitor successes and challenges, and offer support as individuals learn the skills necessary to remain in sustained recovery. To learn more, or to make a referral, contact The RASE Project at 717-277-7400 or www.raseproject.org.
County Housing Initiatives
Each County has its own housing initiative plan as presented to OMHSAS. For more information on County housing initiative plans, contact the local office of interest. Links to each County's website can be found on the Counties page.
Peer-Operated Drug and Alcohol Recovery Centers
Peer-operated drug and alcohol recovery centers are developed based on geographical need and resource capacity. These centers do not typically provide treatment services and are not staffed by paid professionals. Instead, these are self-directed facilities run by their members that provide peer support, sober recreation activities, and/or community education where adults (18 and older) in recovery can find a sympathetic ear, information about recovery services, and enjoy a safe, drug and alcohol free environment.
Mental Health Inpatient Integrated Peer Specialist Services
The goal of this program is to develop Certified Peer Specialist (CPS) services in four Inpatient Psychiatric units: Philhaven, Pennsylvania Psychiatric Institute, Lancaster General Hospital, and Holy Spirit Hospital. The CPS will work with unit staff to bring a recovery-oriented perspective to their programs. They will also educate individuals about recovery through their own experiences, ensure that individuals have a strong partner in their treatment, assist in discharge planning, and provide limited follow-up in the community after discharge.
Substance Abuse Supportive Housing Expansion
These projects will fund new substance abuse recovery houses through the purchase and/or renovation of selected homes. One of the homes will serve women and children, and two of the homes will be developed in Lancaster County.
Cumberland/Perry D&A Recovery Specialist Services
The goal of this project is to employ two part-time D&A Recovery Specialists to support participants in Cumberland County Specialty Courts. The target population is adults who have cycled in and out of D&A treatment and are participants in the Cumberland County Children and Youth Services, Specialized Substance Abuse Disorder Case Management program. The purpose of this program is to enhance the delivery of D&A services to families involved with Cumberland County CYS and Juvenile Court system, with a special emphasis on parents with children under the age of five and who are at risk of losing their children. Those hired will be expected to become certified as Recovery Specialists through the PA Certification Board.
Mobile Mental Health Intellectual Disabilities Behavioral Intervention
This program will fund the creation of three Mental Health and Intellectual Disabilities teams consisting of a Behavioral Specialist and Registered Nurse, to assist adults (21 and older) with serious mental illness and intellectual disabilities, as well as their families and support systems. Services will include a Functional Behavioral Assessment, individualized treatment plans, targeted interventions, and other related needs. All services delivered by the team will be considered mobile, as they will likely be delivered in the home or community.
Drug and Alcohol Mobile Brief Intervention and Assessment
The primary goal of the Drug and Alcohol Mobile Brief Intervention and Assessment is to create an intercept point for individuals accessing hospital emergency services, or who are in physical healthcare units of local hospitals, who may be in need of substance abuse services. This intercept point would allow for the identification and linkage to substance abuse treatment for those individuals struggling with addiction and co-occurring mental health disorders.
Follow-Up after Inpatient Hospitalization Discharge Support
Four local Mental Health Inpatient providers (three adult and one child/adolescent) will develop a support service to assist high-risk individuals with discharge and attendance at follow-up appointments. Services will include filling and managing prescriptions, confirming aftercare appointments and ensuring barriers to attendance are addressed, and follow-up consultation. The providers will create a discharge nurse position for this purpose. Mobile Psychiatric Nursing may be an alternative if providers are unable to support a discharge nurse position. The nurse will contact individuals prior to discharge and work with them for up to thirty days (average duration is expected to be about ten days).
Behavioral Health/Physical Health Integration
This project consists of two models. The Care Connections model, to be developed by Lancaster General Hospital, will initiate a Community Health Worker (CHW) program focused on interventions with high-utilizers of emergency department services. The objective is to determine if CHW interventions will improve post-emergency room outcomes among low socio-economic individuals with co-occurring physical and mental illness. The CHWs interventions will be modeled after the Penn Medicine IMPaCT model of CHW care.
The second project is the development of an integrated care model that would establish the NHS Capital Region (NHSCR) Mental Health Outpatient Clinic in Harrisburg as a Health Home program for Gateway members who receive their mental health treatment at NHSCR. The program's objective is to support the triple aim of improving the health of individuals with SMI; enhancing the consumer experience of care (including quality, access, and reliability); and reducing/controlling the per capita cost of care.
Psychiatric Access
This program is targeted to award six (6) contracts to MH OP providers to be used in the recruitment and retention of Psychiatrists to the HealthChoices BH program. Proposals submitted must indicate the targeted HealthChoices population that will be impacted and clearly increase the availability of psychiatric time.
RTF Teleconferencing
This program will allow the families of children in Residential Treatment Facilities (RTF) to participate in treatment and team meetings via a telecommunication system. Teleconferencing will be utilized in cases when the RTF in which their child is placed makes participation difficult or impossible. The goal of this program is to decrease readmission through the support of increased parental participation in the treatment process.
Common Ground
This project will implement four (4) Common Ground Decision Support Centers in four (4) licensed adult MH OP clinics. The Common Ground Decision Support Center is a nationally recognized, recovery-oriented program that assists people in their preparation to meet with their Psychiatrists to discuss their treatment, and to develop person-centered plans, including wellness goals.
Perry County Housing
This project will support the Perry Housing Partnership and the Redevelopment Authority of the County of Cumberland in the development of a six to eight unit workforce housing site to meet the needs of an underserved community in Perry County. More than half of the units will be exclusively for Health Choices eligible consumers of Behavioral Health Services and will be fully integrated into the development. This will be permanent, supportive housing.
Drug and Alcohol Adult Male Halfway House
This project will fund the development of a licensed D&A Halfway House that will serve the adult male population. There are currently two Halfway Houses in the CABHC Counties that serve adult males. The new facility will be located in Mountville, Lancaster County. Its targeted capacity is 18-24 individuals, with the potential to serve 100 individuals per year.
Psych Rehab
This project will assist the three (3) existing Psych Rehab site-based programs (Merakey STAR Program, CSG Tempo Program and Dauphin Keystone Human Services Program) with the process to become a supplemental service, so that HealthChoices can fund this service for members who meet the eligibility criteria. The project will also assist Lebanon County to develop a Psychiatric Rehab site-based program through the procurement of a provider and the provision of start-up reinvestment funds.
Functional Family Therapy (FFT)
This project will fund the development of Functional Family Therapy (FFT) for all CABHC Counties. A request for proposals for FFT services was disseminated to providers in the network, and, after a review process, TrueNorth Wellness Services was selected as the provider.
OP Evidenced Based Practices, Eye Movement Desensitization Reprocessing (EMDR)
This project will fund the certification of selected OP providers to deliver an evidenced-based therapy called Eye Movement Desensitization Reprocessing (EMDR). EMDR enables people to heal from the symptoms and emotional distress resulting from disturbing life experiences. Nine (9) therapists will have the opportunity to become certified to use EMDR.
Clinic Based Certified Recovery Specialist Program
This project will foster peer recovery support services designed and delivered by people in recovery. The goal is to build strong and mutually supportive relationships and networks with formal systems in the community. The D&A Recovery Specialist service will expand by embedding Certified Recovery Specialists (CRS) in four (4) licensed D&A OP clinics, one in each CABHC County and the CU/PE joinder.
Supporting Positive Environments for Children (SPEC)
The SPEC program will provide support to selected school districts by building a culture focusing on prevention. The program will support adults who work with young children and expand the use of evidenced-based programs in the community. SPEC services will be provided in five (5) selected school districts, one in each CABHC County. The program will foster the shaping and/or reshaping of a positive environment to prevent students from being dismissed from their learning environments.