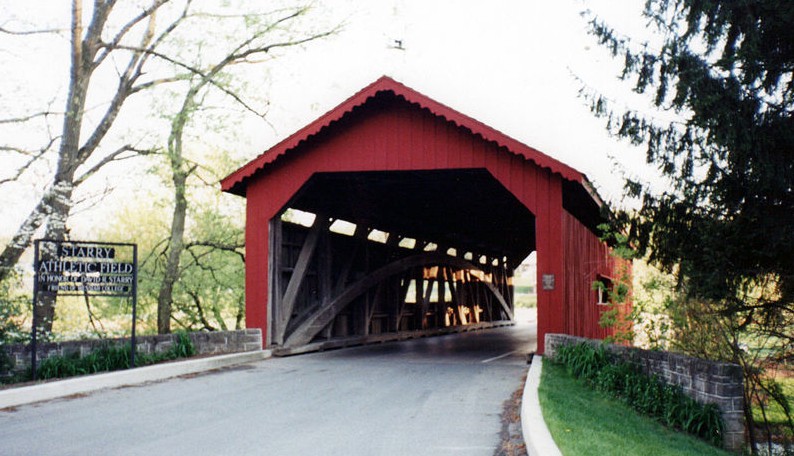 Cumberland County
Cumberland County, whose county seat is Carlisle, is located due west of Harrisburg with the Susquehanna River as its eastern border, and is organized as a Fourth Class County.
Cumberland County operates its Mental Health, Intellectual & Developmental Disabilities (MH.IDD) Program in a joinder with Perry County. Drug and Alcohol services are also provided through a joinder with both Counties cooperating in the designation of the Cumberland/Perry Drug and Alcohol Commission as the "Single County Authority" (SCA) for state law purposes.
Information presented in the description of Cumberland County Mental Health and Drug and Alcohol Services also applies to Perry County.
Mental Health Services 
The Cumberland-Perry Mental Health, Intellectual & Developmental Disabilities (MH.IDD) Program is managed by the Program Administrator appointed by both County Boards of Commissioners. The Program is implemented through three Base Service Units (BSUs). The two MH BSUs are provided under contract with the Community Mental Health Centers located in the eastern and center regions of Cumberland County (two population centers). There is a satellite BSU which operates out of Dromgold Corner Perry County.
The Program also contracts with the Mental Health Centers and other providers to insure an array of supports and services are available to meet individual needs. Information about services and supports can be found on Cumberland County's website, by calling the Program Office at 717-240-6320 or by contacting the BSUs.
The Cumberland-Perry Mental Health, Intellectual & Developmental Disabilities (MH.IDD) Program operates on a budget funded principally by monies received by the Commonwealth of Pennsylvania and (indirectly) from the federal government.
SCA Overview
The Cumberland-Perry Drug and Alcohol Commission (the "Commission") operates from within the Cumberland County Human Services Building as a department of county government and as one part of a broad system of county human services. The Boards of the County Commissioners of Cumberland and Perry Counties select volunteers representing various community and geographic interests to serve on the Commission community advisory board. There are nine board representatives from Cumberland County and six representatives from Perry County. The responsibility of this group of fifteen appointed members is to plan and oversee the delivery of publicly funded drug and alcohol services in the counties.
The Commission administrative staff is responsible for managing public funds for drug and alcohol services. The Commission contracts with local community-based organizations for the actual delivery of prevention, intervention, and treatment services with one exception. The Commission provides prevention and early intervention services in Cumberland County through the "in-house" Resource Center. All service providers, including the Commission Resource Center, are approved or licensed by the Pennsylvania Department of Health in accordance with the State Plan for Drug and Alcohol Services and State regulations.
Commission-Funded Resources
Over the years the Commission has developed a continuum of care to address the varied needs of clients throughout the 1,100 square mile catchment area. Services include: Administration Services provided by the Commission; Prevention and Early Intervention Services provided by the Drug and Alcohol Resource Center and Perry Human Services; Detoxification Services provided by Roxbury and Common Ground; Inpatient Treatment Services; Outpatient Evaluation and Treatment Services provided through Gaudenzia West Shore (Mechanicsburg), Perry Human Services (New Bloomfield), Diakon Family Life Services (Mechanicsburg), Roxbury (Carlisle and Chambersburg), Mazzitti & Sullivan (Mechanicsburg), and PA Counseling Services (Carlisle); Methadone Outpatient Treatment services provided by Addiction Recovery Systems (Camp Hill) and Mechanicsburg Comprehensive Treatment Center (Mechanicsburg). In addition, Recovery Support Services are available through JFT Recovery & Veterans Support Services (Lemoyne) and The RASE Project (Carlisle).