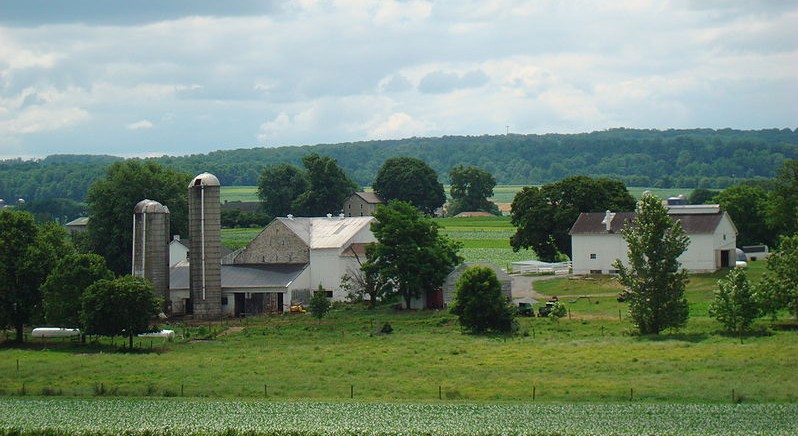 Lancaster County
Lancaster County, whose county seat is the city of Lancaster, is located in south central Pennsylvania, approximately 70 miles west of Philadelphia and 35 miles east of Harrisburg, Pennsylvania's capital. Lancaster is bordered by the Susquehanna River to the west and the State of Maryland to the south. Lancaster is governed by a board of three county commissioners, who are elected for terms of four years.
Lancaster County was proclaimed the fourth county in the Commonwealth of Pennsylvania on May 10, 1729. Lancaster County is 946 square miles, consists of 60 municipal divisions including the city of Lancaster, 18 boroughs and 41 townships. Lancaster has been a third class county since 1962. The County population now exceeds 540,000 residents. The City of Lancaster has approximately 60,000 residents.
Mental Health Services
Lancaster County Behavioral Health and Developmental Services (BHDS) contracts with providers for services to meet the individual needs of children with serious emotional disturbance and adults with serious mental illness who reside in Lancaster County, PA. BHDS receives referrals from individuals, families and providers who are requesting assistance with mental health services and support.
BHDS was established in 1966, and the mental health services are regulated by the PA Office of Mental Health and Substance Abuse Services. The local oversight of the BHDS program is through the Lancaster County Commissioners and the BHDS Advisory Board, which functions in an advisory capacity to the Commissioners.
Additional information about eligibility and services can be found on the Lancaster County BHDS website or by calling 717-393-0421.
Drug and Alcohol Services
Lancaster County Drug and Alcohol Commission directly offers, through its staff of eight employees and its County Commissioners appointed Executive Director, administration, prevention, consultation and case management services. Through its contracted network of providers, the Program offers the following drug and alcohol services: inpatient rehabilitation, intensive outpatient, outpatient, Detox, medication assisted therapy (MAT), and halfway house treatment.
During fiscal year 2018-2019, the Commission provided treatment services for 375 Lancaster citizens in Detox, 394 in rehab, 8 in halfway house, 11 in partial and 645 clients in outpatient therapy. More than 316,000 citizens were served in the prevention programs.