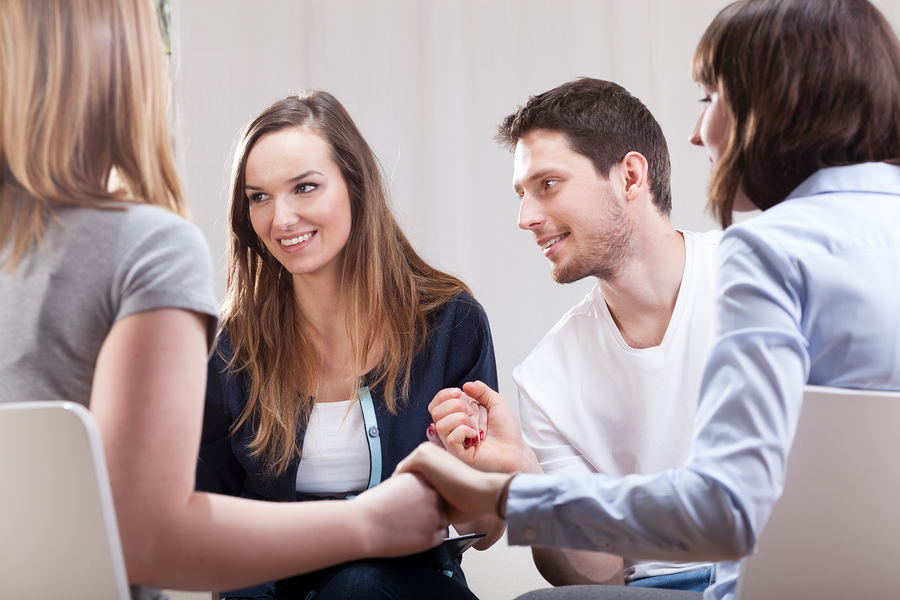 Reinvestment
Reinvestment is one way to help achieve a comprehensive treatment system that supports recovery for persons with mental health issues, including drug and/or alcohol treatment needs, as well as their families. Reinvestment funds become available if there are unspent medical and/or administrative funds at the end of a Contract Year. The Counties are permitted to retain these funds for reinvestment, as designated by CABHC's Board of Directors. The total amount of reinvestment funds that can be used is capped at 3% of the total medical claims revenue received during that year.
Reinvestment funds help fill identified gaps in the service system, test new treatment approaches, and develop cost-effective alternatives to traditional services. The planning process for use of these funds includes CABHC, PerformCare, county Human Services staff, individuals currently receiving services and their families. Through this collaborative process, CABHC seeks creative ways to enhance the program. This is accomplished by the establishment of new in-plan services focusing on evidenced based treatment models; the development of innovative services that can be tested to determine their impact on quality and outcomes for possible future inclusion in the program as supplemental services; and the provision of non-medical services that assist in supporting members' wellness in the community.
Please see the list of current Reinvestment projects below. For more information on any of them, contact our Director of Program Management. You can also see a list of previously completed Reinvestment projects here
Active Reinvestment Projects
Respite Care
Respite services offer short-term respite services to children, adolescents, and adults. The services provide temporary relief for caregivers by giving them a rest or break from caring for a child and/or adult with severe behavioral and/or emotional health concerns. Respite is offered as either In-Home or in the community. Respite workers supervise and interact with the individual family member while caretakers are able to take a break. Youth Advocate Program is the Respite Management Agency for this program and has been able to contract with a number of providers to provide staff, as well as a few individuals who also provide services. To learn more about Respite Services, please contact YAP directly at 717-232-3150 or visit them at www.yapinc.org.
Specialized Transitional Support for Adolescents
This project was started with the goal of giving support to adolescents from the age of 14-22 years who are CBHNP Members. These Members all are at a point where there is a need to begin planning their transition from children to adult services. The transitional program is designed to focus on four basic target domains to assist these individuals in becoming successful adults, including: Education, Employment, Independent Living, and Community Involvement. There are currently four providers for transitional services; The Jeremy Project in Dauphin County, NHS Stevens in Cumberland and Perry County, PCS Warrior in Lebanon County and CSG in Lancaster County.
Recovery House Scholarship Program
There are a number of individuals who, when completing non-hospital rehabilitation or halfway house services for the treatment of substance abuse issues, require some form of transitional housing to support their recovery. This may include individuals who are homeless or whose prior living situation would have undermined their recovery efforts. A local network of Recovery Houses has been developed to provide a living environment that reinforces recovery. CABHC can provide scholarships to fund up to two months' rent to assist individuals who qualify. CABHC began providing recovery house scholarships in December, 2007. For more information, see Recovery House Scholarship Program
County Housing Initiatives
Each County has its own housing initiative plan as presented to OMHSAS. For more information on County housing initiative plans, contact the local office of interest. Links to each County's website can be found on the Counties page.
Mobile MH-ID Behavioral Intervention
The program will fund the creation of a Mental Health and Intellectual Disabilities team in Dauphin County consisting of two professionals that will assist adults 21 years and older with a serious mental illness or intellectual disability. The team will include a Behavioral Specialist and a Registered Nurse who will work with individuals and their families, or other support systems. This service will include a Functional Behavioral Assessment which will be used to develop a treatment plan for the individual, focusing on their behavioral issues/needs, interventions, and other related needs. All direct services conducted by this team are considered mobile because they are most often delivered in settings outside of an office (often in the home or community).
D&A Mobile Brief Intervention and Assessment
The primary goal of the D&A Mobile Brief Intervention and Assessment is to create an intercept point for individuals accessing hospital emergency services or are in physical healthcare units of local hospitals that may be in need of substance abuse services. This intercept point would provide identification and linkage services to substance abuse treatment for individuals struggling with addiction and co-occurring mental health problems.
IP Follow-Up after Inpatient Hospitalization Discharge Support
This program will work with three local MH IP providers to develop a nursing support service that will assist high risk Members with their discharge and attendance at their follow-up appointment. The hospitals will develop a discharge nurse position that will follow the member after they have been discharged to support the individual with filling prescriptions, providing onsite medication reconciliation, verifying aftercare appointments, assuring potential barriers to attendance of the appointment are addressed and provide follow up consultation. The support will be short term and intensive, with the nurse beginning contact before the discharge. It is anticipated that the support will not last more than 30 days, and is expected to average 10 days in duration.
Behavioral Health/Physical Health Integration
This project consists of the implementation of an integrated BH and PH model that would establish the Merakey Capital Region MH Outpatient Clinic located in Harrisburg as a Health Home program for Gateway members who receive their mental health treatment at the OP clinic. The program's objective is to support the triple aim of improving the health of individuals with SMI; enhancing the consumer experience of care (including quality, access, and reliability); and reducing/controlling the per capita cost of care.
Psychiatric Access
Routine access to initial psychiatric evaluations and medication management remains a significant challenge. This program is targeted to award 3 contracts to MH OP providers that can be used in the recruitment and retention of Psychiatrists to our HealthChoices BH program. An RFP establishing the guidelines of the use of the funds and the development of clear and measurable outcomes will be developed by an oversight committee. Each proposal selected must clearly increase the availability of psychiatric time, indicate the targeted HealthChoices population that will be impacted and state the projected improvement to access of psychiatric time. The proposal must include a contractual commitment with the Psychiatrist(s) that will benefit from this contract in how long they will provide their service at the OP Clinic and consequences if they leave before their commitment is up. The expected commitment is three years.
D&A Recovery Center
This grant project is part of SAMHSA 's Center for Substance Abuse Services (CSAT) and has identified that the key focus of this grant is to foster peer-to-peer recovery support services that are designed and delivered by persons in recovery which will network and build strong and mutually supportive relationships with formal systems in their communities. Peer Operated Recovery Centers do not provide treatment and not require to be staffed by paid professionals. This is a peer to peer operated program. The objective of this proposal is to seed the start up or revitalization of one Peer Operated Recovery Center in Dauphin County. This will only one-time funding and a requirement of' the Center is that they have an identified model that defines how it will be peer run and self-sustaining.
Common Ground
This service is to implement three CommonGround Decision Support Centers in three of our licensed adult MH OP clinics. There would be a selected Clinic in each of the Counties with CU/PE being a joinder and having one clinic between the two Counties. The CommonGround Decision Support Center is a nationally recognized, recovery-oriented program that assists a person in their preparation to meet with their psychiatrist to discuss their treatment and develop their person-centered plan, including Wellness Goals.
D&A Male Halfway House
This project is to develop a licensed D&A Rehab Halfway House that will serve the adult male population. There are currently two Halfway Houses in the five Counties that serve males. In CY 2014 and 2015 combined, there were 386 male admissions to the Halfway House level of care. Of these, 178 or 46.1% were placed in programs outside of our Counties. This data clearly shows that the local network of Halfway Houses for men should be enhanced. CABHC, in partnership with the County SCA Directors, PerformCare and the D&A Stakeholders will develop an RFP to solicit the development of this program. The facility's capacity would be targeted to be between 18-24 slots with the potential to serve 100 members per year.
D&A Recovery Specialist Expansion
This project is to foster peer to peer recovery support services designed and delivered by persons in recovery which will network and build strong and mutually supportive relationships with formal systems in the community. The D&A Recovery Specialist service will expand by embedding Certified Recovery Specialists (CRS) into four licensed D&A OP clinics (one in each county with CU/PE being a joinder). An RFP will be developed and sent out to selected licensed OP clinics.
Supporting Positive Environments for Children (SPEC)
The SPEC program provides support to selected school districts by building a culture and skills that focuses on prevention and supporting the adults who work with young children and expanding the use of evidenced based programs in the community. The SPEC model consists of the one SPEC facilitator/school providing on-site support to guide the implementation of school wide positive behavior interventions and supports. The support will be provided in 5 selected school districts (one in each county). SPEC will support the shaping and/or reshaping of a positive environment to prevent students from being dismissed from their learning environments. Each County will select a school district for SPEC to work with.
Lancaster County D&A Recovery Homes
This program will provide start-up funding for two new recovery houses to expand the number of recovery houses located in Lancaster County that provide supportive housing to addicted individuals in the early stages of recovery. One male and one female house will be opened. Only recovery houses that require individuals to be engaged in outpatient treatment and 12 step support groups are considered for this start-up funding.
Expand Medication Assisted Treatment (MAT) in D&A OP Clinics
This project will provide financial support to four licensed D&A OP clinics in order to recruit a physician and support staff in order to provide MAT in the clinic.
Residential Treatment Facility (RTF) Development
This program will support the development of a Residential Treatment Facility (RTF) that will be located in one of our Counties and will accept members between 14-21. Members between the ages of 18-21 must be active in secondary education. The RTF will serve both males and females. The facility will be able to provide treatment to 6-12 members depending on the final model and structural design of the program. It must possess the ability to serve Complex Trauma, which will be served through the use of evidence-based models as well as serve the medical needs of adolescents which does not include skilled nursing or a hospital level of care.
Cumberland/Perry County Forensic Housing
This program provides housing supportive services for individuals living in Cumberland or Perry County who may currently be in the criminal justice system or are former inmates who have a serious mental illness diagnosis, are eligible for Medical Assistance and the Housing Choice Vouchers Program. The program aims to serve individuals both short and medium term (3 – 6 months). Temporary assistance may be provided to individuals for rental assistance. It is anticipated that 20 individuals will receive a maximum of $5,400 in short-or medium-term rental assistance over the 6-month period. An additional $900 per household will also be available for financial assistance.