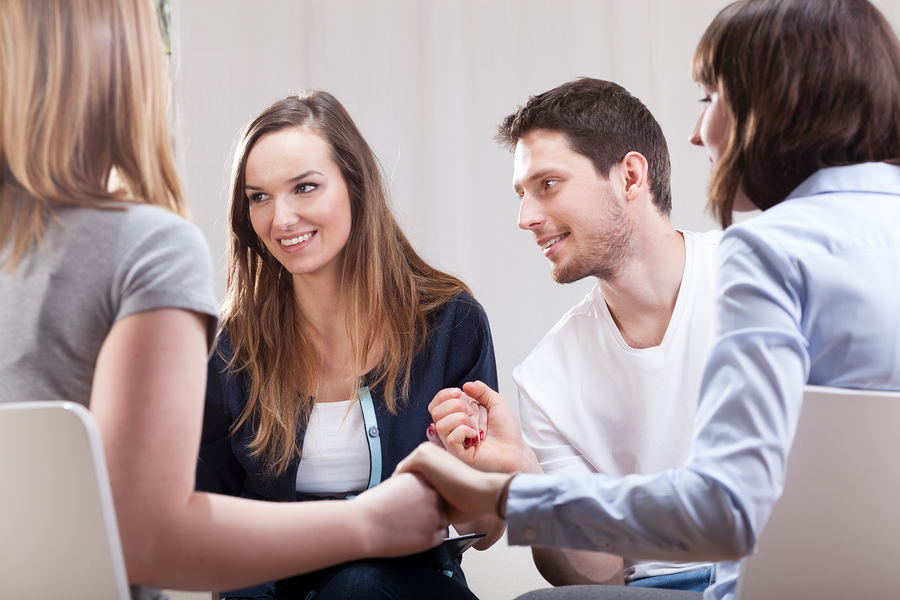 Reinvestment
Reinvestment is one way to help achieve a comprehensive treatment system that supports recovery for persons with mental health issues, including drug and/or alcohol treatment needs, as well as their families. Reinvestment funds become available if there are unspent medical and/or administrative funds at the end of a Contract Year. The Counties are permitted to retain these funds for reinvestment, as designated by CABHC's Board of Directors. The total amount of reinvestment funds that can be used is capped at 3% of the total medical claims revenue received during that year.
Reinvestment funds help fill identified gaps in the service system, test new treatment approaches, and develop cost-effective alternatives to traditional services. The planning process for use of these funds includes CABHC, PerformCare, county Human Services staff, individuals currently receiving services and their families. Through this collaborative process, CABHC seeks creative ways to enhance the program. This is accomplished by the establishment of new in-plan services focusing on evidenced based treatment models; the development of innovative services that can be tested to determine their impact on quality and outcomes for possible future inclusion in the program as supplemental services; and the provision of non-medical services that assist in supporting members' wellness in the community.
Please see the list of current Reinvestment projects below. For more information on any of them, contact our Director of Program Management. You can also see a list of previously completed Reinvestment projects here.
Active Reinvestment Projects
Respite Care
Respite services offer short-term respite services to children, adolescents, and adults. The services provide temporary relief for caregivers by giving them a rest or break from caring for a child and/or adult with severe behavioral and/or emotional health concerns. Respite is offered as either In-Home or in the community. Respite workers supervise and interact with the individual family member while caretakers are able to take a break. Youth Advocate Program is the Respite Management Agency for this program and has been able to contract with a number of providers to provide staff, as well as a few individuals who also provide services. To learn more about Respite Services, please contact YAP directly at 717-232-3150 or visit them at www.yapinc.org.
Specialized Transitional Support for Adolescents
This project was started with the goal of giving support to adolescents from the age of 14-22 years who are CBHNP Members. These Members all are at a point where there is a need to begin planning their transition from children to adult services. The transitional program is designed to focus on four basic target domains to assist these individuals in becoming successful adults, including: Education, Employment, Independent Living, and Community Involvement. There are currently four providers for transitional services; The Jeremy Project in Dauphin County, NHS Stevens in Cumberland and Perry County, PCS Warrior in Lebanon County and CSG in Lancaster County.
Recovery House Scholarship Program
There are a number of individuals who, when completing non-hospital rehabilitation or halfway house services for the treatment of substance abuse issues, require some form of transitional housing to support their recovery. This may include individuals who are homeless or whose prior living situation would have undermined their recovery efforts. A local network of Recovery Houses has been developed to provide a living environment that reinforces recovery. CABHC can provide scholarships to fund up to two months' rent to assist individuals who qualify. CABHC began providing recovery house scholarships in December, 2007. For more information, see Recovery House Scholarship Program
County Housing Initiatives
Each County has its own housing initiative plan as presented to OMHSAS. For more information on County housing initiative plans, contact the local office of interest. Links to each County's website can be found on the Counties page.
D&A Recovery Specialist Expansion
This project is to foster peer to peer recovery support services designed and delivered by persons in recovery which will network and build strong and mutually supportive relationships with formal systems in the community. The D&A Recovery Specialist service will expand by embedding Certified Recovery Specialists (CRS) into four licensed D&A OP clinics (one in each county with CU/PE being a joinder). An RFP will be developed and sent out to selected licensed OP clinics.
Expand Medication Assisted Treatment (MAT) in D&A OP Clinics
Reinvestment funds will support four existing D&A Licensed OP Clinics to bring MAT into their clinics. By offering MAT, the Clinic would expand its services to further support and enhance the benefits of traditional therapies. The target population will consist of adolescents and adults who are experiencing an addiction that can be treated using Medication Assisted Treatment (MAT).
Residential Treatment Facility (RTF) Development
This program will support the development of a Residential Treatment Facility (RTF) that will be located in one of our Counties and will accept members between 14-21. Members between the ages of 18-21 must be active in secondary education. The RTF will serve both males and females. The facility will be able to provide treatment to 6-12 members depending on the final model and structural design of the program. It must possess the ability to serve Complex Trauma, which will be served through the use of evidence-based models as well as serve the medical needs of adolescents which does not include skilled nursing or a hospital level of care.
Re-Engineered Discharge (RED)
The Re-Engineered Discharge (RED) model of discharge was developed by the Boston Medical Center, under contract with the Agency for HealthCare Research and Quality, to improve the transition between an acute hospital stay and follow up after discharge. RED is an evidence-based program. This program will work with Holy Spirit Hospital (HSH), which is part of the Penn State Health network. By bringing HSH into the RED model, all four psychiatric hospitals located within our Counties will have adopted RED to guide the discharge process. The program, following the fidelity of the RED model, will include a discharge educator and a nurse that will help prepare the Member for discharge and follow the Member after they have been discharged, to support critical key elements to a successful discharge.
Recovery House Licensing Support
All Recovery Houses that will participate in the RH Scholarship program will need to obtain full licensure to remain eligible for members that receive our grant to be placed in their home(s).To assist providers to comply with the extensive regulations to meet licensing standards, reinvestment funds will be made available to Recovery Houses that are physically located in our five counties. A request for grant proposal will be issued to all of our network Recovery Houses that meet the County location standard. The proposal will solicit funding requests to assist in meeting the regulatory compliance so that they may remain in our Recovery House network.
Social Determinants of Health
Services are targeted to support adults and children/adolescents (children) who are enrolled in MA. The target population will either be part of the OMHSAS approved CBCMP FQHC program model, or through the County's Case Management Unit/Crisis Intervention Service. This priority will utilize reinvestment funds to support the funding of SDoH supports as provided by CBOs in our Counties. The first model ties the funding of SDoH as part of the OMHSAS approved Community Based Care Management Program that we operate with our four FQHCs utilizing Community Health Workers. Reinvestment funds will be leveraged to provide access to SDoH supports through a needs assessment conducted by the CHWs. The second model will operate similarly to the first model but will broaden the population to be served by allocating funds to each of the Counties for use by their Case Management programs and Crisis Intervention. The funds will broaden support to members that are not involved with the FQHC/CHWs but are just as much in need of supports with their SDoH.
Recovery Center Enhancement Grants
There are eight D&A Peer Operated Recovery Centers in our Counties, of which five were developed with the financial help of previously approved reinvestment plans. Reinvestment funds will be distributed through a grant application process that each of the eight Recovery Centers will be solicited to respond. Funds can be used to improve the services at the Center through purchases of computers, software and training material, to name a few examples. Funds may also be used to make physical plant upgrades.
Improved Access to Psychiatric Services
This program is targeted to award four contracts to MH OP providers that can be used in the recruitment and retention of Psychiatrists, CRNPs and PAs to our HealthChoices BH program. An RFP establishing the guidelines on the use of the funds and the development of clear and measurable outcomes will be developed by CABHC. Reinvestment funds will be available to offer financial assistance to providers that can be applied to payment or incentive models that would entice Psychiatrists, CRNPs or PAs to come to our community MH system. Providers will need to demonstrate that their proposal increases the availability of psychiatric time that will lead to an improvement in access to services.
Behavioral Health Urgent Care
The BH Urgent Care Centers (BHUCC) will be targeted to open one in Harrisburg and one in Lancaster. The BHUCC would serve children/adolescents and adults on both a call-in scheduling function as well as a walk-in capacity. The BHUCC would operate Monday through Saturday with expected hours from 9-6 M-F and 9-2 on Saturdays, with evening appointments made available when indicated. The BHUCC will adopt a recovery-oriented approach that reduces and eliminates the trauma that is associated with the use of emergency departments, adopting the "Livingroom" approach and many of the characteristics from the emPATH model. The BHUCC will also be used as a step-down or bridge service to provide brief treatment and medication while an induvial is waiting to get into their referred to service(s).
Attachment Based Family Therapy
Attachment Based Family Therapy (ABFT) will target youth who are HealthChoices eligible between the ages of 12 and 18 who have a mental health diagnosis with issues related to depression, suicidal thoughts, self-harm, past suicide attempts and/or significant trauma. ABFT will be available to be utilized in licensed MH OP clinics and delivered by a master's level mental health professional. ABFT is typically conducted over a 16-week period with regularly scheduled evaluations during monthly treatment planning meetings. The reinvestment funds will be utilized to pay for all the costs for up to 30 licensed clinicians to be trained and certified in ABFT.
Child/Adolescent Partial Hospitalization Program
Services will be targeted to support Medicaid HealthChoices children and adolescents (C/A). To address the current capacity concerns, CABHC in partnership with PerformCare and the Counites are looking to either start and/or expand two new C/A PHP. One would be located in Cumberland County and the other would be located in Dauphin County. To assist in securing the expansion of this in-plan service, reinvestment funds will be utilized to attract providers and support the development of these services.
D&A Non-Hospital 3.5 Rehab
The Nuestra Clinica Residential Facility located in Lancaster is in need of expansion. Reinvestment funds will be utilized to move the current NH residential rehabilitation program to a property on the same block. The new facility will better serve the Hispanic population in need of addiction treatment in a licensed 3.5 facility. It will also allow the expansion of beds from 26 to 35, with a longer-term objective to increase the capacity to 45.
Peer Support Services
The expansion of Peer Support Services will support youth, young adults and adults who are enrolled in the HealthChoices Medicaid program and who are in need of Peer Support Services. It is anticipated that 150 persons would receive this service in a year. CABHC and PerformCare conducted a Request for Proposal to solicit a provider that would expand Peer Support Services to serve youth, young adults and adults in the Counties. Recovery Insights indicated they would benefit from financial assistance for their expansion into Dauphin, Cumberland and Perry counties (they currently operate in Lancaster and Lebanon counties).
Behavioral Health Supports for Nursing Home Facilities
This project is designed to develop a nursing home behavioral consultation service targeted to Community Health Choices Members who are residents in Nursing Facilities (NF) with a diagnosis of dementia with behavioral disruption. The service would be delivered by master's or doctoral level clinicians with experience in functional behavioral assessment, behavioral plans, and/or experience working with the target population. The service also includes in-person, hands on training for direct care nursing facility staff to implement, monitor and adjust behavioral plans as needed. The service will include periodic reassessments and changes or updates to behavioral plans. The duration of the consultation and training services is short term.
D&A RSS Services, standalone program
This project would build on the existing success of CRS services, and bring into the network a second free standing provider who will offer RSS in the Counties. A provider will be selected that will be located in our Counties and will receive referrals from other providers, the SCAs, and self-referrals seeking to benefit from the recovery support that RSS can offer. The implementation will support the hiring of 10 CRSS that will be assigned to a specific County or Counties based on the demand and the mix of where referrals reside. This service is to support the more formal treatment while addressing many of the life challenges persons face every day, most notable social determinants of health and resource access.
Dauphin County Psych Rehab Services Provider
CABHC and PerformCare have developed Psychiatric Rehabilitation services as an In Lieu of Service in all of the Counties. Dauphin County has been operating Psychiatric Rehabilitation services for the past several years, offering primarily site-based services, with some ability to deliver Mobile Psych Rehab. Recently, Keystone Human Services made the decision to close their Psych Rehab program leaving Dauphin County without a Psych Rehab provider. It is the intent of this plan to fund the procurement and start-up of a new Psych Rehab provider to re-establish the service in Dauphin County.
Access to Telehealth Support for Members
This project would provide funding that would be managed by selected providers to eliminate barriers such maintaining an equipment loan program, paying internet charges, hot spot equipment, and other items that would be viewed as supportive. An RFI will be issued to selected providers in both the MH and SUD network to manage the funds that will assist Members and their families to obtain access to telehealth. Selected providers must offer telehealth as an option for treatment when clinically appropriate. A selection committee will develop the format of the RFI and will focus on innovative strategies that can help reduce the inequities of access to telehealth.
Contingency Management for Adults Training
Contingency management refers to a type of behavioral therapy in which individuals are 'reinforced', or rewarded, for evidence of positive behavioral change. These interventions have been widely tested and evaluated in the context of substance misuse treatment, and they most often involve provision of monetary-based reinforcers for submission of drug-negative urine specimens. This project will contract with a vendor who is recognized to provide training, mentoring of fidelity and eventual certification in CM by participating clinicians. The project would identify 5 D&A OP Clinics that would agree to the implementation of CM, and identify up to 5 therapists who are qualified to participate in the training.
MHPs with Mobile CIS
OMHSAS has adopted the plan for Crisis Intervention Service to come into compliance with the SAMHSA National Guidelines for Behavioral Health Crisis Care. Community-based mobile crisis services use face-to-face professional and peer intervention, deployed in real-time to the location of a person in crisis, in order to achieve the needed and best outcomes for that individual. Most community-based mobile crisis programs utilize teams that include both professional and paraprofessional staff. RFPs will be developed and sent out to selected providers.
Peer Support with Mobile CIS
OMHSAS has adopted the plan for Crisis Intervention Service to come into compliance with the SAMHSA National Guidelines for Behavioral Health Crisis Care. Community-based mobile crisis services use face-to-face professional and peer intervention, deployed in real-time to the location of a person in crisis, in order to achieve the needed and best outcomes for that individual. Most community-based mobile crisis programs utilize teams that include both professional and paraprofessional staff. RFPs will be developed and sent out to selected providers.
MH Drop In Center Enhancement Grants
Mental Health Drop-in Centers/Social Rehab Centers provide a location in the community where adults with SMI can go to socialize, receive support in SDOH and to develop meaningful activities amongst their peers. The funds will be distributed through a grant application process that each of the 9.25 Drop-in/Social Rehab Centers will be solicited to respond. Funds can be used to improve the services at the Center through the purchase of computers, software, and training materials, to name a few examples. Funds may also be used to make physical plant upgrades that are many times difficult to accomplish when Centers rely primarily on donations and charitable fund-raising events. This project will greatly assist these programs in their vital role in supporting our Members.
Psychiatric Residency Program
In concert with the Capital Area Behavioral Health Collaborative, its Counites and their Members, Penn State Psychiatry Community Psychiatric Resident Track will expand an additional residency slot dedicated to work in partnership with community providers to support the training of 4 new psychiatrists, and to have them work in ambulatory locations throughout the Counites.